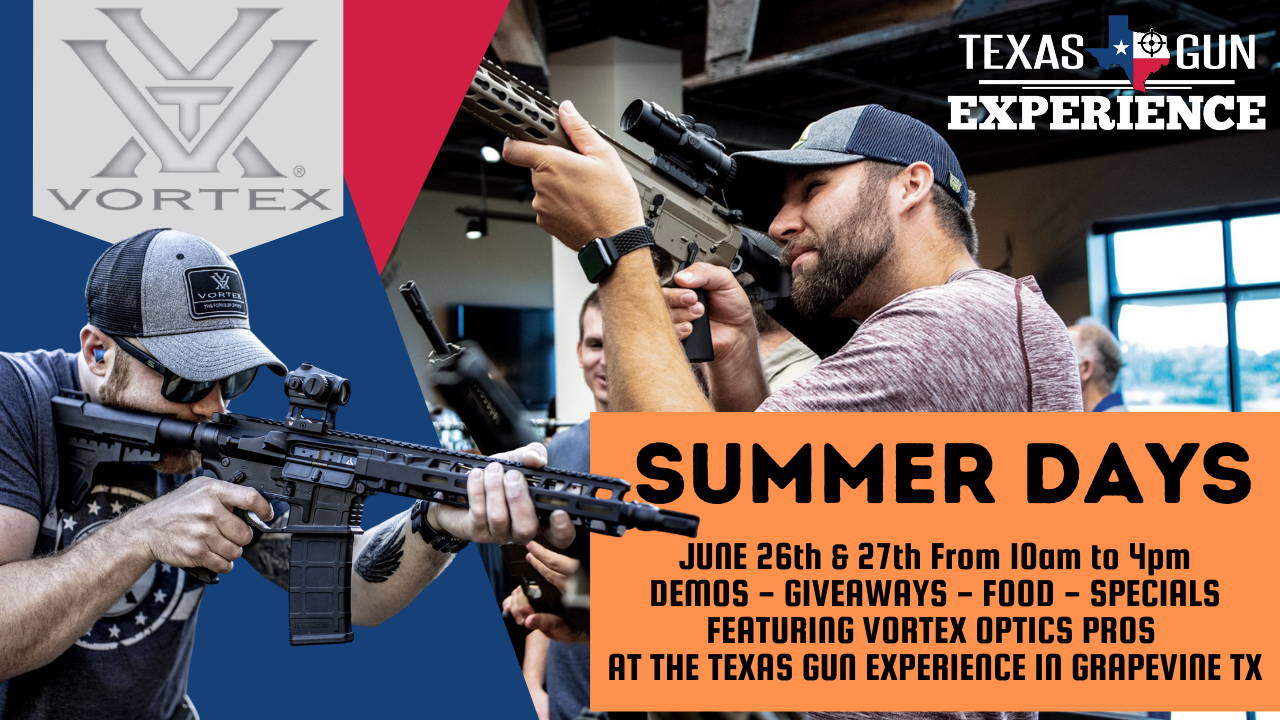 VORTEX OPTICS SUMMER DAYS 2021
Don't miss the Vortex Summer Days at Texas Gun Experience, Saturday June 26th and Sunday, June 27th. This event is packed with savings and fun for the whole family! Work with the Vortex ProStaff while you demo new product and learn about the Vortex lineup of red dots, powered optics and more! Meet Pro Shooter Josh Froelich as he demonstrates how to go fast and be accurate with a RDS handgun. Bring the family and enjoy BBQ, play a little cornhole and let the kids loose in our bounce house!
June 26th & 27th From 10am - 4pm
BBQ, Games, Bounce House
Product Discounts
Vortex co-branded hats
(purchased on sight include your choice of free custom patch)
Giveaways
Firearm and optic demos
optic classes
Meet Vortex ProStaff
Don't forget the giveaways! We have over $20K in prizes of optics and experiences to win!
We will be picking winners before and after the event, so register today!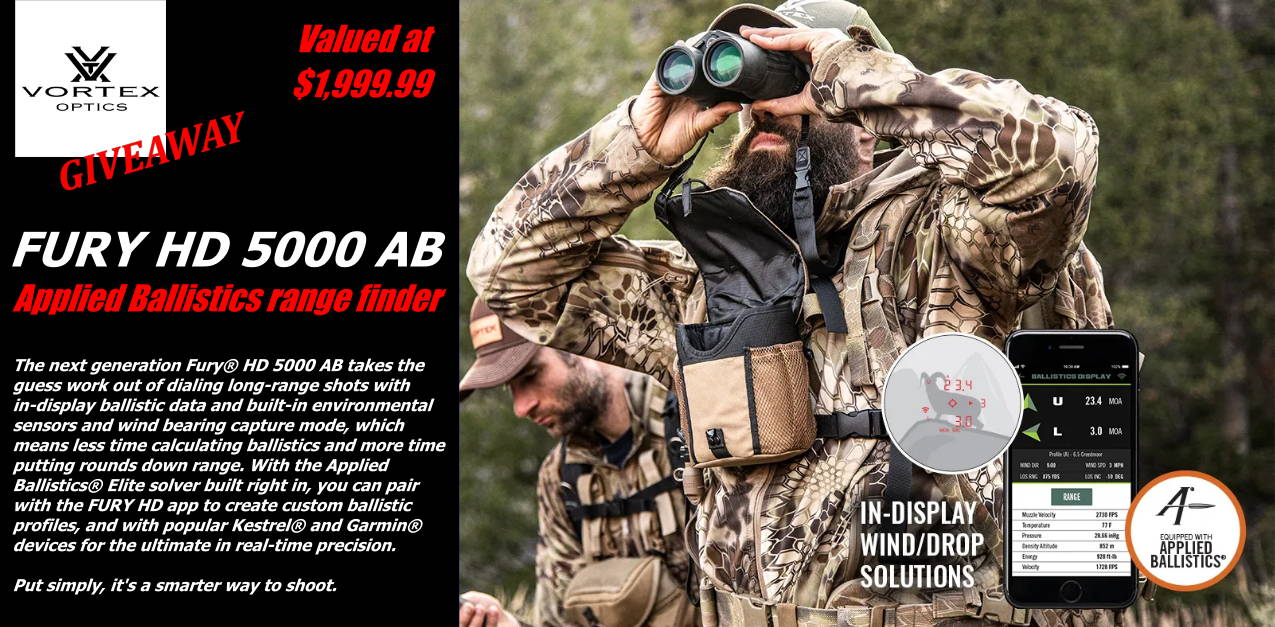 ENTER TO WIN
Fury HD LRF302

Join Vortex Optics Product Experts to set up your NEW Fury 5000 AB range finding binoculars. Bring your rifle and ammo, and get your ballistics ready to go for your next hunt, match, or day on the range.Topics covered will include:
Setup of the FURY AB including compass calibration and weather data collection

Data Collection to include Chronographing, bullet selection, and rifle diagnostics

Building out your "Gun Vault" in the FURY HD App

Confirming Zero on your rifle

Wind Bearing Capture setup and use
All you need to do is show up, but if you can bring your rifle and ammo, we can setup your gear for use in the field!
Winners selected 6/21 and must be present to redeem in person at the event.
Fury AB Training for Winners of FURY AB Giveaway!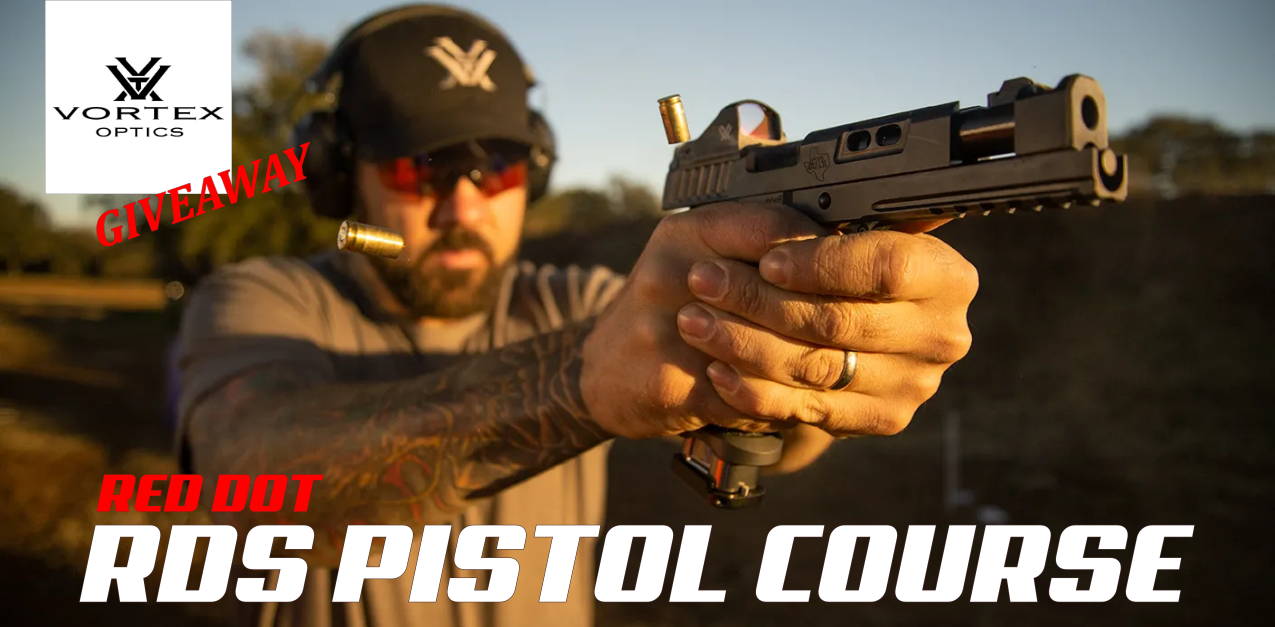 ENTER TO WIN
RDS Pistol Course

Join Vortex Shooting Pros Josh Froelich and Tucker Schmidt for an Introduction to Pistol Red Dot Optics at the Texas Gun Experience. Join Josh and Tucker as they highlight some of the main reasons why micro red dot sights are becoming a huge trend in the pistol shooting world, and provide hands-on insight and advice on how to best utilize a red dot sight on your pistol.

Some of the topics to be covered include the following:
Zero distance and sight-in

Benefits of a single focal plane sighting system

Draw and sight picture

Dot Tracking and Target transitions

How to deal with failure/backup sighting systems

Shooting a dot at speed
Demo guns, belt gear, ammo, and eye & ear pro included!
Pistol class to be offered 4 times Saturday and 2 times Sunday. 90 minute sessions. Winners will be selected 6/21 and must be present to redeem in person at the event.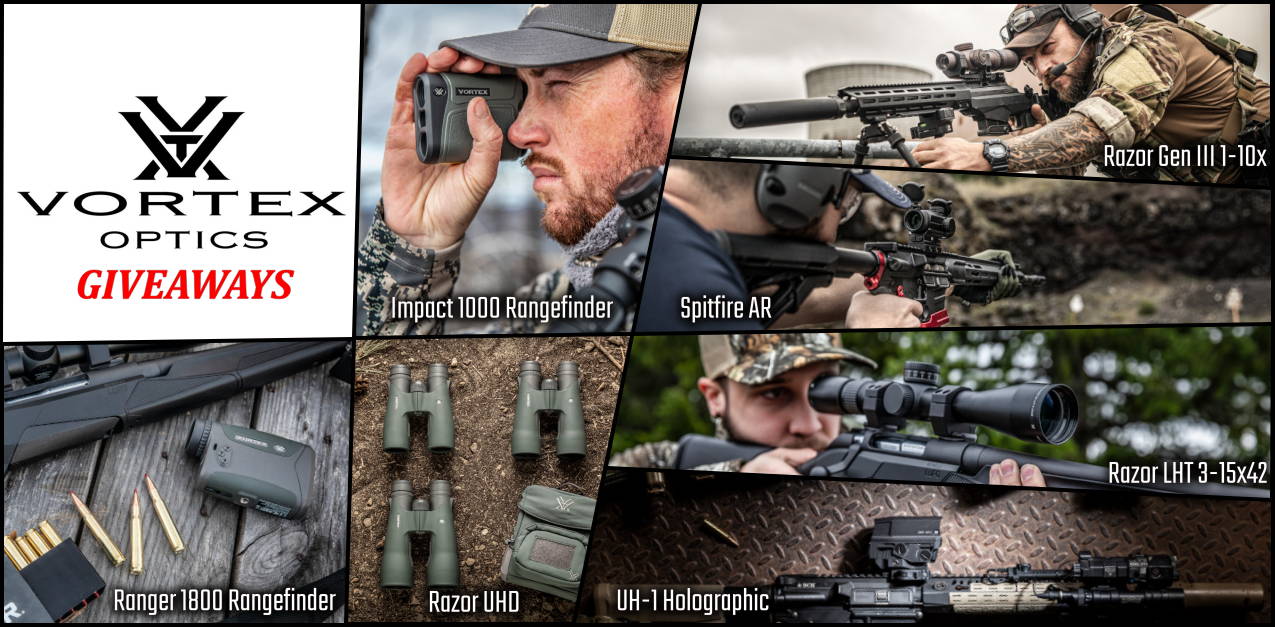 ENTER TO WIN
Top Vortex Optics

Enter for your chance to win one of these great optics, binoculars or range finders! We are giving away one or more of each of these great prizes.
Enter for your chance to win:

UH-1 Holographic

Razor Gen III 1-10x

Spitfire AR

Impact 1000 Rangefinder

Ranger 1800 Rangefinder

Razor LHT 3-15x42

Razor UHD 18x56

Razor UHD 10x42
Enter to win ends midnight June, 27th and winners will be contacted the following week. No purchase necessary, do not need to be present to win.

---
VIP stands for a Very Important Promise to you, our customer. Vortex will repair or replace your Vortex® product in the event it becomes damaged or defective—at no charge to you. If Vortex cannot repair your product, Vortex will replace it with a product in perfect working order of equal or better physical condition.
You see, it doesn't matter how it happened, whose fault it was or where you purchased it. If you ever have a problem, no matter the cause, Vortex promises to take care of you. You can count on the VIP Warranty for all Vortex Optics riflescopes, prism scopes, red dots, rangefinders, binoculars, spotting scopes, tripods and monoculars.
UNLIMITED LIFETIME WARRANTY
FULLY TRANSFERABLE
NO RECEIPT NEEDED
LEARN MORE