A TRUE TEXAS FULL AUTO MACHINEGUN EXPERIENCE

SHOP ONLINE AND PICK UP IN STORE.
SHOP OUR HUGE SELECTION OF FIREARMS,
OPTICS, PARTS, KNIVES, GEAR, ACCESSORIES, AND MORE
Texas Gun Experience is your one of a kind shooting destination. Enjoy our massive 35,000 sq. ft. facility which includes 25-yard and 50-yard ranges, machine gun rentals, VIP lounge, gunsmithing, private/corporate event space, training, and the ultimate gun and knife retail experience.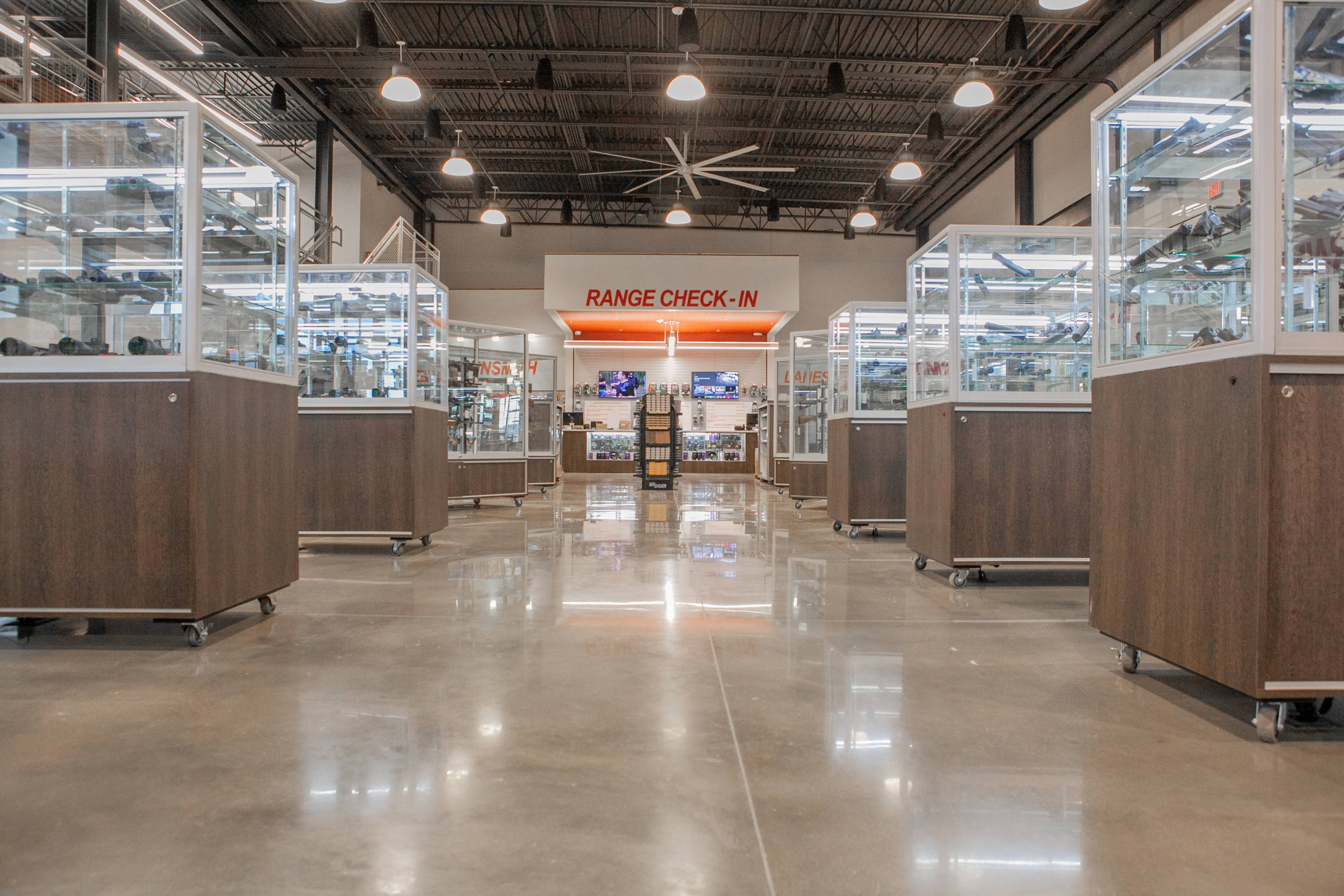 Starting at $859.00 Per Year!
Full Auto Fridays, Choose from 4 different full auto machine guns to shoot down range.
Shoot one, or shoot them all!
From 4PM-8PM on Fridays.
Only at The
Texas Gun Experience in
Grapevine Texas.
"Being a Marine Corps officer for 30 plus years I have been to and around many gun ranges and businesses across the US. The professionalism, knowledge and down right exceptional customer service is second to none. As soon as you walk in, their employees absolutely make you feel welcome without being pushy at all. They genuinely want to ensure you enjoy your experience there. It was amazing to see the owner / operators mingle with the public and give their undivided attention. To them to answer any questions or concerns. Truly remarkable. I've also been to the "full auto Friday" a few times and the experiences are just fun...highly recommend this place to any gun person or consumer for that matter. The Texas Gun experience truly sets THE STANDARD"
"These guys are the best. Fast service. Great selection and OMG they actually have AMMO right now. When everybody is out of ammo, they have it. Have done business with them for years. In there old location and new, always helpful. I have bought several firearms from them and keep coming back that should tell you something right there!!!!"
"This.place.is.the.BOMB! Amazing staff, helpful and really seem to enjoy what they do! The facility is HUGE and top of the line at every turn. You could literally spend a day there shooting and shopping the unbelievable merchandise they offer. The best, I have saved for last. INSTRUCTION is amazing and Collin Throckmorton is the BEST! Absolutely the best. I'm booking him way in advance because he's going to get busy! If you've never picked up a gun, or if you were born with one in your hand - GO and check this place out. Locals...we hit the JACKPOT!"
"Incredible new facility with everything for your shooting and outdoor needs. Full range of guns and accessories from every major manufacturer. Training and hospitality space for guests and a VIP lounge for a truly elevated experience. Great selection of knives. Custom gunsmith with service and cleaning available. Private gun lockers. Rental available for all types of guns including full auto up to belt fed heavies! Memberships available for additional savings and privileges. By far the nicest gun range around...This place is on target!"