SIG Sauer's Ballistics Data Exchange (BDX)
An integrated system that talks to each other, sharing data.
How does BDX work? First download the SIG BDX App for Android or iOS. Then pair the KILO BDX rangefinder and SIERRA3BDX riflescope, and set up a basic ballistic profile. Once you are in the field, range your target as you normally would, and the KILO BDX rangefinder will utilize onboard Applied Ballistics Ultralight™ to instantly send your dope to the scope via Bluetooth. Using your basic ballistic profile, the ballistic solution is calculated for your target and will instantly illuminate on the BDX-R1 Digital Ballistic Reticle with windage and elevation holds in the SIERRA3BDX riflescope. A blue LED on the riflescope power selector indicates that the BDX system is paired, and when the reticle has received new ballistic holdover and windage data from the rangefinder.
""Rangefinding riflescopes of the past have had two major shortcomings: they are either big, boxy and heavy, or extremely expensive. The … BDX system packs advanced ballistics technology into a simple platform that looks just like the rangefinder and riflescope [hunters use] today. It is extremely simple to use. Range a target, put the digital ballistic holdover dot on target, pull the trigger — just connect the dot." — Andy York, President, SIG Sauer Electro-Optics.."
Texas Gun Experience is your one of a kind shooting destination. Enjoy our massive 35,000 sq. ft. facility which includes 25-yard and 50-yard ranges, machine gun rentals, VIP lounge, gunsmithing, private/corporate event space, training, and the ultimate gun and knife retail experience.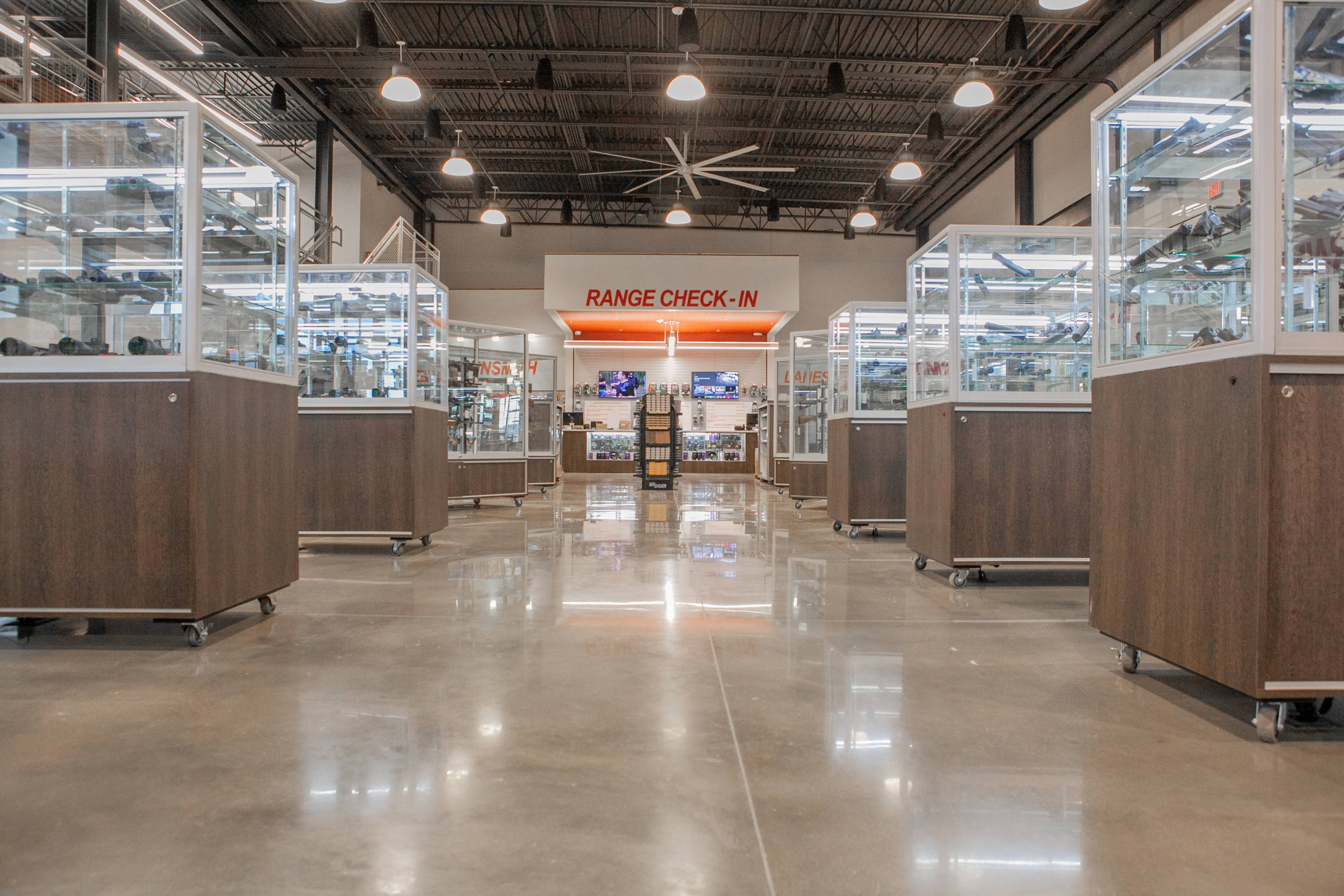 Starting at $859.00 Per Year!
Full Auto Fridays, Choose from 4 different full auto machine guns to shoot down range.
Shoot one, or shoot them all!
From 4PM-8PM on Fridays.
Only at The
Texas Gun Experience in
Grapevine Texas.
SHOP OUR HUGE SELECTION OF FIREARMS,
OPTICS, PARTS, KNIVES, GEAR, ACCESSORIES, AND MORE
"This.place.is.the.BOMB! Amazing staff, helpful and really seem to enjoy what they do! The facility is HUGE and top of the line at every turn. You could literally spend a day there shooting and shopping the unbelievable merchandise they offer. The best, I have saved for last. INSTRUCTION is amazing and Collin Throckmorton is the BEST! Absolutely the best. I'm booking him way in advance because he's going to get busy! If you've never picked up a gun, or if you were born with one in your hand - GO and check this place out. Locals...we hit the JACKPOT!"
"Incredible new facility with everything for your shooting and outdoor needs. Full range of guns and accessories from every major manufacturer. Training and hospitality space for guests and a VIP lounge for a truly elevated experience. Great selection of knives. Custom gunsmith with service and cleaning available. Private gun lockers. Rental available for all types of guns including full auto up to belt fed heavies! Memberships available for additional savings and privileges. By far the nicest gun range around...This place is on target!"